Mr Ng Chongwah is a former regular commander with the Singapore Armed Forces. He is overall in charge of the company's development, operations & finance.
He is a dedicated operations manager and effective leader with proven methods to streamline operations and increases productivity with extensive knowledge of process optimization.
Mr Ng is a graduate of Kingston University with a Bachelor of Arts degree with Honours in Business Management. He will be completing his Specialist Diploma in Security Consultancy by Temasek Polytechnic & MHA in 2021.
Director
(Res) Police Superintendent
Mr Ang Han Wee is the Managing Director of Esprimo Pte Ltd with a demonstrated history of working in the sports industry.
Mr Ang is a detailed-oriented graduate from Nanyang Technological University with a Bachelor of Applied Science focused in Computer Engineering. Mr Ang holds the rank of (Res) Police Superintendent and is the current commander for police reservist training.
Skilled in the areas of event security, SGSecure training, mass event planning and management and pyrotechnics operations.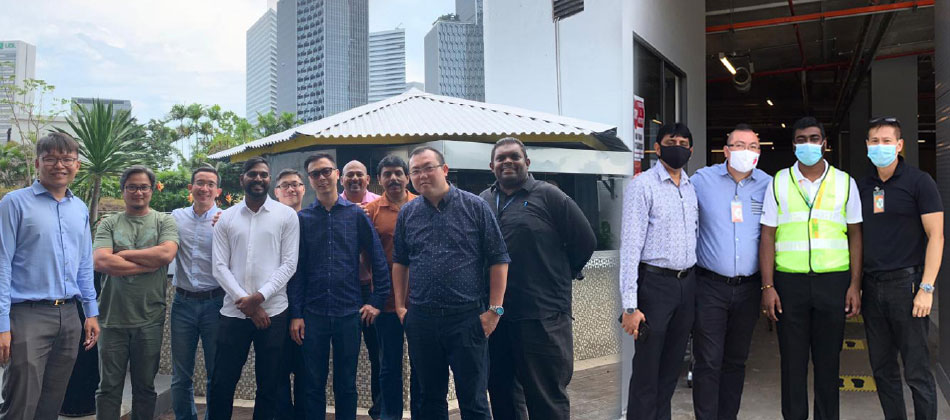 Since 2003, Omega Security Services provides holistic Security Consulting, Risk Assessment and physical deployment of security personnel to both public and private enterprises.
We render integrated security services to secure clients' vital facilities and assets based on their unique requirements. Leveraging on well-trained security personnel and innovative technologies, we offer optimum security solutions to deal with varying responses and different threat levels.
We take pride in our ability and commitment to satisfy our clients' entire security needs.
Our primary goal is to deliver a safer community for our clients and Singapore.
Established 2003, our quality service and field experience leads the way
Security consultants play an important role in transforming the security industry in an environment of heightened terrorist threats and slowing manpower growth. They will support owners of critical infrastructure and large scale developments incorporate security into building design, under the Security-by-Design process required under the Infrastructure Protection Act. The principles of Security-by-Design can also be applied to support other buildings owners keen to adopt more technology, reduce manpower reliance and raise their level of security.
Let us help you by:
Risk assessment techniques to produce Threat Vulnerability Risk Assessment (TVRA) reports.
Building security knowledge to comply with – relevant legislations.
Appropriate security technologies to support strategic security planning.
The best practices for security project management.